Providing individual, couples and family therapy and assessment services to adults, adolescents, couples, and children

Areas of specialty include: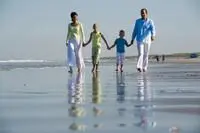 Mood & anxiety Disorders (Depression, Bipolar, Panic Disorder, OCD, GAD)
Trauma (life-threatening illnesses, physical or sexual abuse/assault, or combat PTSD)
Child behavior challenges & parenting support
Adolescent stressors
Couples counseling
Family counseling
Grief, loss, life or role change or transitions
Stress Management
Addiction & recovery
Anger management
Conflict resolution
Health related issues & adaptations like pain or chronic illnesses
Integrated Christian applications to therapy
Problems unique to men: potentcy, prostate, sexuality and etc...
Eating disorders or body image
Sexual or intimacy challenges
Relationship recovery
Supportive psychotherapy
We work with a wide range of emotional and behavioral issues providing services that span from therapy for depression and grief counseling to parenting support, couples counseling and more. In a comfortable and supportive atmosphere, we offer a highly personalized approach tailored to each client's individual needs to help attain personal growth. Your clinincian will practice in areas of competency and experience. If you are looking for therapy or brief phone consultation, be sure to ask questions and educate yourself . We offer years of experience and welcome all questions at TLC.